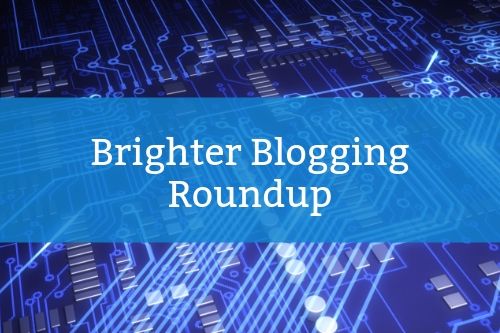 Looking for some extra blogging inspiration? Each week, I pick a bunch of my favourite blog posts to share with you.
Here's this week's:
TOP READ: Affiliate Marketing in 2021: FREE Guide for Beginners, Leanne Regalla, Smart Blogger
This in-depth article from Smart Blogger is a great beginner's guide to affiliate marketing (with plenty of tips along the way that might help more experienced affiliate marketers too). It explains everything clearly, with lots of examples and links to further reading too. Leanne is honest about the pros and cons of different types of affiliate marketing, too.
GROWING: How to Hire Writers for Your Blog, Darren Rowse, ProBlogger
Based on an episode of the ProBlogger podcast, this post takes a look at the process of hiring writers. Darren details the process he went through with this blog dPS (Digital Photography School) and takes a quick look at the pros and cons of hiring writers. This is a great read if you're thinking of hiring writers … or if you're a freelance writer wanting an insight into how blog editors go about the hiring process.
OUTLINING: How to Write a Blog Post Outline in 8 Easy Steps, Ryan Robinson, RyRob.com
I'm a big fan of outlining blog posts: it makes life much easier for you as the blogger … and your finished post will be easy for readers to engage with. This in-depth guide from Ryan Robinson tells you what to do, step by step, to create a great outline. Ryan demonstrates the process of creating an outline throughout the post, so you can see what it looks like at each stage. (Note that Ryan's posts tend to be long and in-depth, and you can probably skip steps in the process if you're writing shorter posts.)
INCOME: How To Make A Living With Your Writing: First Principles, Joanna Penn, The Creative Penn
Do you want to make a living as a blogger? This piece by Joanna Penn is an excerpt from the third edition of her book How to Make a Living With Your Writing. There are lots of great tips here on creating scalable income, marketing, and the growth mindset. While it's geared towards aspiring book authors, there's plenty here that applies to bloggers too.
WORDPRESS: How to Change the Author of a Post in WordPress, WPBeginner
WPBeginner publishes loads of useful tutorials on everything WordPress-related. (I wrote a bunch of them during my time working for them in 2020!) This week, they covered changing the author of a post. It's a simple thing to do, and really useful if you have a multi-author blog or if you use guest posts on your site.
Have you come across any great posts this week? Feel free to let me know about them in the comments.