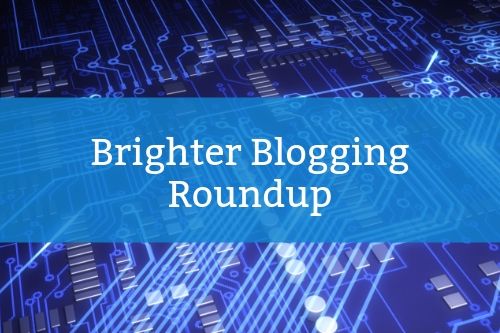 Looking for some extra blogging inspiration? Each week, I pick a bunch of my favourite blog posts to share with you.
Here's this week's:
TOP READ: What Every Blogger Needs to Know About Email, Darren Rowse, ProBlogger
If you're fairly new to email marketing (or if you haven't even set up an email newsletter yet), this post from Darren is a great beginners' guide. It offers plenty of practical tips plus ideas on what to include in your newsletters.
WOOCOMMERCE: 32 Best WooCommerce Plugins for Your Store (Most are FREE), WPBeginner
If you run an online store using WooCommerce, then this comprehensive list of plugins is a great one to look through. It includes lots of big-name popular plugins as well as plenty of smaller free ones.
STYLE GUIDES: How to Create a Writing Style Guide Built for the Web [Free Guide], Corey Wainwright, HubSpot
You might think that style guides are only for newspapers or other big publications. But it's really useful to have a clear (and documented!) set of rules on how you do things on your blog. For instance, what words do you hyphenate? How do you capitalise subheaders? This post is aimed at blogs with multiple writers but could also be useful for solo bloggers.
TESTIMONIALS: Steal These Testimonial Examples: 6 Designs to Highlight Your Expertise, Pamela Wilson, Copyblogger
This post is a great guide to formatting testimonials for your website. It's more beginner-friendly than it sounds from the title (the post isn't showing you six completely different designs, it's just showing six tweaks you could make on a single testimonial).
SLEEP: The Secret to Achieving More: Get a Good Night's Sleep, Michael Hyatt, MichaelHyatt.com
If you're blogging around a day job, then it's easy to end up short-changing yourself on sleep to fit everything in. But getting enough is crucial if you're going to have enough energy to stay productive during the day. Here, Michael explains why.