Brighter Blogging Roundup: Friday 23rd August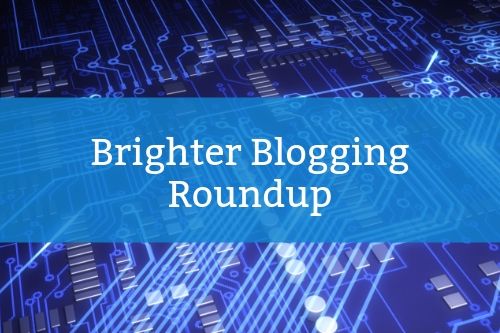 Looking for some extra blogging inspiration?
Each week, I pick a bunch of my favourite blog posts to share with you. Here's this week's:
TOP READ: Why Most of Us Get Blogging Wrong, Henneke, Enchanting Marketing
This fantastic, in-depth post from the always-wise Henneke explains why bloggers need to cater to two groups of readers: those who are new to the blog, arriving (most likely) via a search engine, and those who are on their way to becoming loyal fans. She offers some great tips for making the most of your past content, with lots of details plus examples of how she puts these into practice herself. A must-read for anyone who's been blogging for more than a few months.
WORDPRESS: 12 Tips to Get a 100% in WordPress Site Health Check Score (Easy), WPBeginner
I'll admit that I hadn't even come across WordPress's "Health Check" before reading this post. Clearly I need to pay more attention to updates. 😉 All these tips are great ones for keeping your WordPress blog secure and operating correctly … which makes for a better experience for you and for your readers.
OUTREACH: Sites Where You Should Be Sharing Your Website Content (Other Than Facebook, Twitter, YouTube), Natividad Sidlangan, BloggingPro
Are you sharing your posts as widely as you could? I know I'm not … and that's something I want to change! This post has some great suggestions on places to share content (other than the obvious ones), including some you might not have come across or thought of before. Well worth a quick read.
COPYWRITING: Little-Known Ways to Write Fascinating Bullet Points, Brian Clark, Copyblogger
In this post, Brian outlines some powerful ways to write better bullet points that will act as sources of "fascination" for the reader (with examples). While your copywriting style might be a little different, there's a lot of great information packed in here for anyone wanting more sign-ups or sales.
Hope you enjoy these posts as much as I did! Make sure you're on the newsletter list so you don't miss out on my future roundups (and my regular posts too).