Brighter Blogging Roundup: Friday 13th September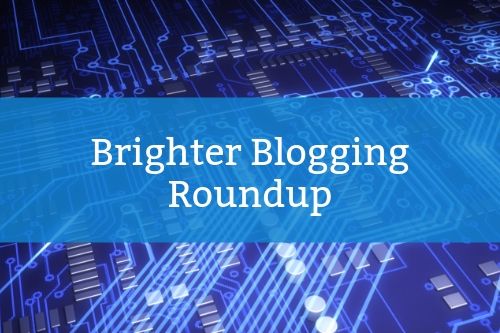 Looking for some extra blogging inspiration?
Each week, I pick a bunch of my favourite blog posts to share with you. Here's this week's:
TOP READ: Gamify Your Productivity: The Ultimate Geek Guide to Getting Stuff Done, Ryan McRae, Productive Flourishing
This fun post from Ryan McRae has some great suggestions on how to "gamify" your work life: essentially, there's lots of solid productivity advice here, with a geeky RPG angle to appeal to those who geek out over things other than productivity tips. I particularly like the "roll a die" system towards the end of the post.
WRITING POSTS: A Simple Plan for Writing One Powerful Piece of Content Each Week, Pamela Wilson, Copyblogger
Do you struggle to write blog posts that make an impact? Pamela sets out a powerful system here for writing a single high-quality post every week, breaking it down into what you need to do on each of four days to finish the week with that great post out there in the world.
AFFILIATE MARKETING: Amazon Associates: The Ultimate Money Making Guide for 2019, Karen MacKenzie, Smart Blogger
This in-depth guide to the Amazon Associates program explains what affiliate marketing is, and walks you through the process of signing up — as well as taking an honest, detailed look at the pros and cons of becoming an Amazon affiliate.
COMMENT MODERATION: How to Allow Users to Report Inappropriate Comments in WordPress, WPBeginner
If you run a large blog that gets a lot of comments, it's easy for spam (or even abusive comments) to sneak onto your site. Letting your users report inappropriate comments means that you can get an alert and deal with them as soon as they're spotted. This post explains how to set that up.
Hope you enjoy these posts as much as I did! Make sure you're on the newsletter list so you don't miss out on my future roundups (and my regular posts too).